Ebonyi: PDP Accuses Umahi of Causing Disharmony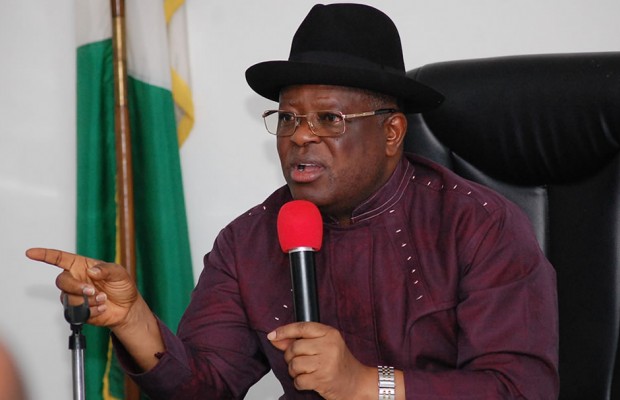 The Peoples Democratic Party has accused the All progressive Congress of causing disharmony in Ebonyi state.
The national publicity secretary of PDP, Kola Ologbondiyan made the accusation while addressing journalists in Abuja, Thursday.
He said the Governor Umahi led administration is harassing, intimidating PDP members particularly with criminal allegations in the state.
Ologbondiyan accused agents of APC government in Ebonyi State of resorting to using thugs to disrupt PDP meetings and sealing off homes and businesses of PDP members in a bid to cower and silence them.
He cautioned the Governor saying people of Ebonyi state will not be intimidated or cowed by APC and its external backers, who are looking for every means to cause mayhem and ruin the state for their political gains.
National Vice Chairman, South East, Ali Odefa appealed to members of the party to remain calm and keep believing in the party as justice will always prevail.