Akpabio arrives Uyo getting set to decamp (photos)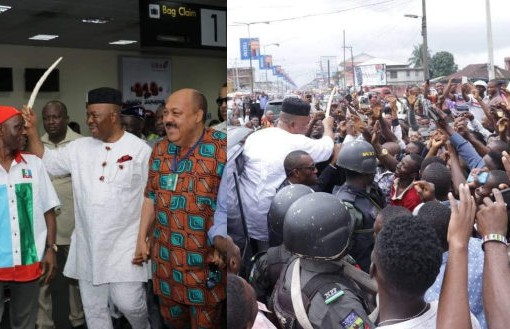 Ahead of his formal declaration for the All Progressives Congress (APC) on Wednesday, former Senate minority leader, Sen Godswill Akpabio arrived Uyo into the welcoming arms of APC faithful.
---
 Senator Akpabio said on arrival at the Ibom International airport, Uyo that there was the need to support the government at the center to succeed and that as a nationalist he could not sit back and watch the destabilization of the country by the same forces who had held the country hostage in the past.
Senator Akpabio who resigned his position as Senate minority leader is set to formally declare for the APC today.