Supreme Court Fix 17 January 2022 for Rivers/Imo Oil Wells Dispute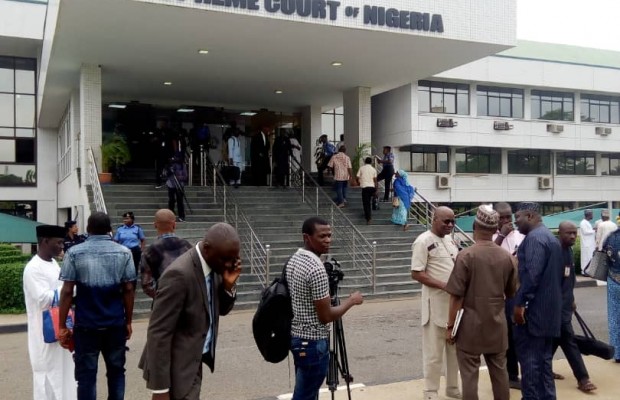 The Supreme Court has fixed 17th January for hearing on the suit instituted by Rivers state to stop the Federal Government's planned ceding of 17 oil wells to Imo State.
Galaxy's Godfrey Eshiemoghie reports that the said date will also be for the hearing of pending applications, particularly that by the Imo State government challenging the jurisdiction of the Apex Court to hear the matter.
Counsel to the Imo State governor, Olusola Oke said the suit was instituted against actions of some federal government agencies and not the federal government itself and as such, the place to hear the matter is a federal high court and not the Supreme Court.
Rivers, through its attorney-general, had asked the Supreme Court to declare that the boundary between Rivers and Imo, as it is on Nigeria administrative map, 10, 11 and 12 are inaccurate and do not represent the legitimate and lawful boundaries between the two states.
The apex court had on 14 July granted an order of injunction stopping the federal government and its agencies from ceding the 17 disputed oil wells located at Akri and Mbede to Imo state.
The order of injunction was granted to stop an alleged implementation of the ceding of the 17 oil wells to Imo pending the determination of the suit brought before it by the Rivers State Government.