Ondo NSCDC Assures of Safety of Public Properties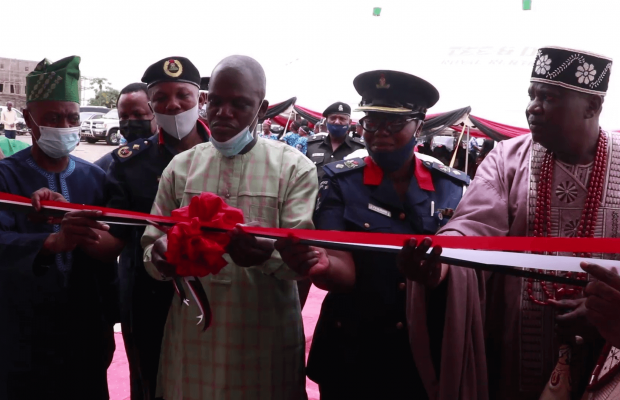 The Nigeria Security and Civil Defence Corps will not relent in ensuring that public properties are protected.
Ondo state commandant of the Corps, Francis Eweka, made this known at the inauguration of the reconstructed office complex of the Corps' division in Akure South.
The building was constructed to enhance the capacity of officers and men of the command. 
While inaugurating the building, the commandant of the Corps, Francis Eweka, said the NSCDC is committed to the overall transformation of the Corps to enhance the efficiency of its officers and men.
Represented by the Corps' head of operations, Jonathan Olarichie said the reconstruction of the office will further boost the capacity to ensure security in many communities in Akure.
Government officials present at the event called for better synergy among security agencies.
In the last few months, Ondo state has seen a number of security breaches which include kidnapping and robbery.
An improved operation of NSCDC and other security agencies is considered an urgent need in ensuring security of life and property is improved.