Mbaka is Not in Our Custody - DSS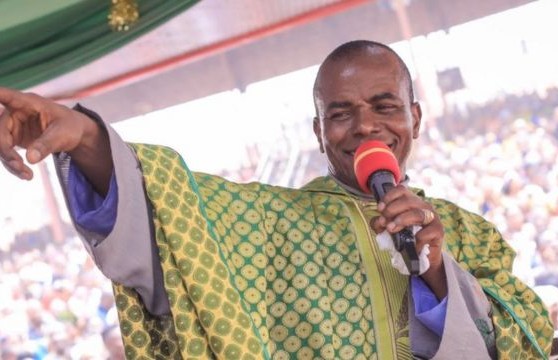 The Directorate of State Service says it does not know the whereabouts of the lead Director of the Adoration Prayer ministry, Rev. Fr. Ejike Mbaka.
Father Mbaka was said to have been whisked away by unknown security personnel who allegedly arrested him on his way to the headquarters of the Catholic archdiocese of Enugu on Wednesday.
In a text message on WhatsApp, the Public Relations Officer of the service, Peter Afunanya, said the man of God is not in the custody of the agency.
He said journalists have continued to call to ask if Mbaka is with the service but the service does not know the whereabouts of the cleric as they did not authorize his arrest.
Mbaka had engaged in a war of words, in the last few days, with the federal government over his call for the impeachment of President Muhammadu Buhari.