Hoodlums Vandalize Govt Property in Ibadan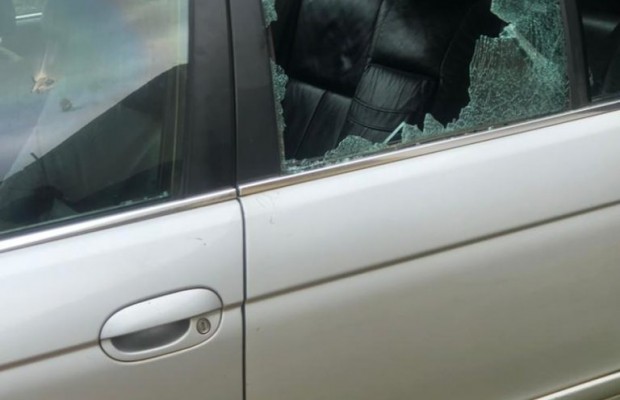 Property worth millions of Naira were vandalized by hoodlums at Amuludun FM Ibadan, a federal government-owned station, located in Ibadan, the Oyo State capital.
Preliminary investigation by Security Agents revealed that sometimes during the week, an AK-47 was recovered by Soludero outfit from some armed robbers and were handed over to the police.
Further investigation led them to the hideout of the criminals which led to a shootout with the hoodlums. It was gathered that one of the hoodlums died.
The hoodlums later planned a reprisal attack on targeted facilities. Some of the weapons used including cutlasses, machetes among others were seized from the shops around the premises of Amuludun.
Thereafter, they went to Akinyele Local Government secretariat and Tipper Garage.
At Amuludun FM, 4 cars had their windshield, side glasses, number plates destroyed. Security post glasses, reception and Engineering front glasses were also damaged.
Reacting to the incident, the state Police command confirmed the incident adding that Kabati, a member of the criminal gang sustained gunshot injuries and was confirmed dead at the hospital.
The statement by the Public Relations Officer of the Command, Adewale Osifeso indicated that upon the arrival of the Hoodlums, they became agitated as none of their targets was on sight.
According to the statement, the hoodlums consequently, vandalized the windscreens and glasses of four vehicles parked in the premises along with the glass door at the entrance of the Media outfit.
Police maintained that the attack was not targeted directly at the media outfit but members of the vigilante group.