Fourteen Day Old Infant Rescued After Been Dumped By Unidentified Mother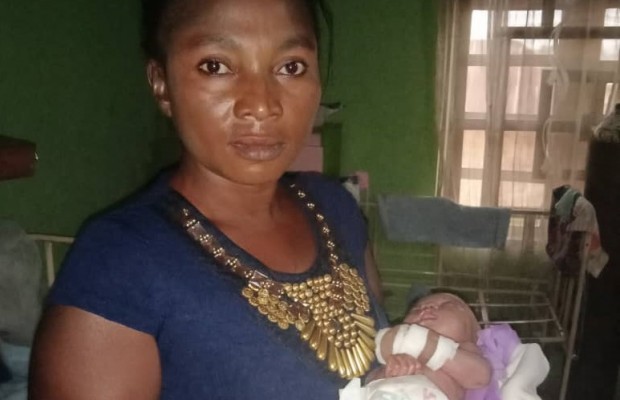 A 14-day old infant battling for survival has been found and rescued near a farm in Adaka in Makurdi area after being dumped by yet to be identified mother.
The baby girl was picked up by a good Samaritan, Joy Kwaghtse along a path leading to her farm at about 12 noon.
According to Joy, the baby was tied in a black linen bag almost suffocating as she had been drenched by rainfall and been eaten up by soldier ants.
Joy explained that she had thought it was a snake because the nylon, the baby was kept in moved, after a closer look and check, she discovered that it was a child struggling for survival. Mud was all over her body even as soldier ants had eaten her head, face and buttocks. 
She said the baby is now at Olive Vine Children Health Center located in Makurdi after receiving medical attention as soon as the police took her statement at the command headquarters.
The good Samaritan is passionately appealing to the government, well-meaning Benue indigenes and Nigerians to come to the aid of the baby.