Flood victims in Benue cries out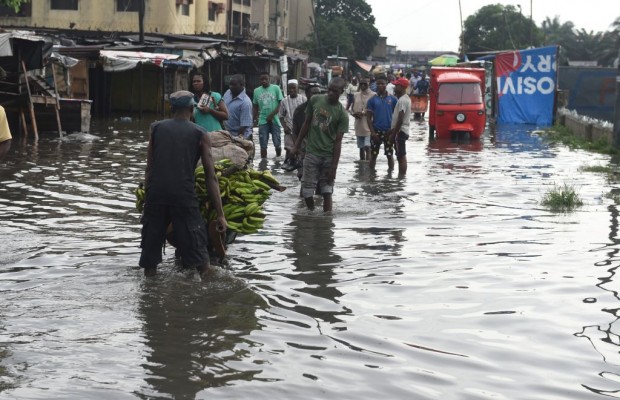 Recent flooding in parts of Benue metropolis as a result of the heavy rainfalls has left many residents reeling in pains. Some of them who claimed to have lost one valuable or the other recounts their ordeal these past weeks.
---
Many of the affected residents say flooding has become a menace in the community and parts of Makurdi, a situation he said both the Federal and state government must brace up towards tackling the menace.
Samson Bernard, a resident of Idye community in Makurdi local government area claimed his wife gave birth in the middle of the flood recently while Benjamin Obelue also a resident describes the situations as pathetic.
Samson Bernard, however, said he lost his child due to the cold arising from the floodwaters because he has nowhere to go and that the menace of floodwater is really challenging except government intervenes.
It will be recalled that Nigeria Meteorological authority listed Benue state as one of the states that will be affected by flooding due to rainfalls.
But residents affected by the floodwater ascribed the worsening situation to blockage of water channels saying during rainfalls many of them live in fear but would to move elsewhere only if government assists
Meanwhile, a climatologist and an associate professor of geography, from Benue State University, Dr Bernand Tyubee, say the situation requires a holistic approach from both the federal and state government to mitigate the menace.
The General Manager of Benue state urban development authority said the board has cleared many illegal structures on water channels in the metropolis and will not hesitate to clear any if it violates the laws, saying as many as 500 abatement notices have been served to ensure residents live in peace.
Although Benue has not witnessed the kind that happened in 2012 and 2017 where many houses were destroyed precipitating humanitarian challenges.