Bayelsa Governor Calls for Increased Host Communities Funds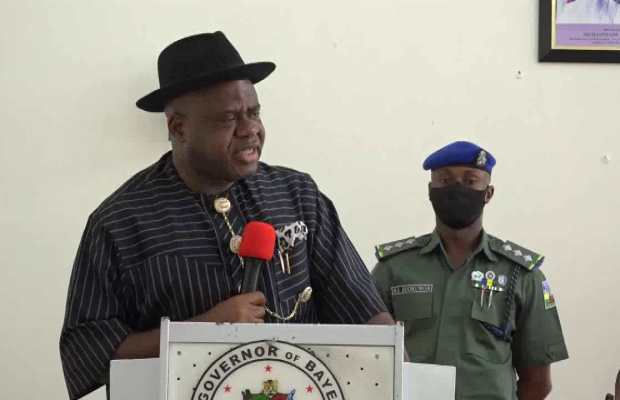 Bayelsa State government has declared as unacceptable the proposed 2.5% of annual operating expenditure funds to be paid to petroleum host communities in the country.
Governor Douye Diri made the declaration at a town hall meeting between the members of the National Assembly and stakeholders on the petroleum industry bill at the Harold Dappa conference hall in the government house, Yenagoa. 
The governor stated that relegating host communities and giving more attention to oil companies and the federal government are the main causes of unrest, hence he appealed for a 10%.
On their part, the deputy chairman, ad hoc committee on the Petroleum industry bill in the House of Representatives said the bill is stipulated to be passed in April or May this year, as a stakeholder also expressed his view.
Our correspondent reports that after the town hall meeting, the ad hoc committee on the petroleum industry bill went for an on the spot assessment of some of the host communities.