14-year old Oxford graduate raises fund to build school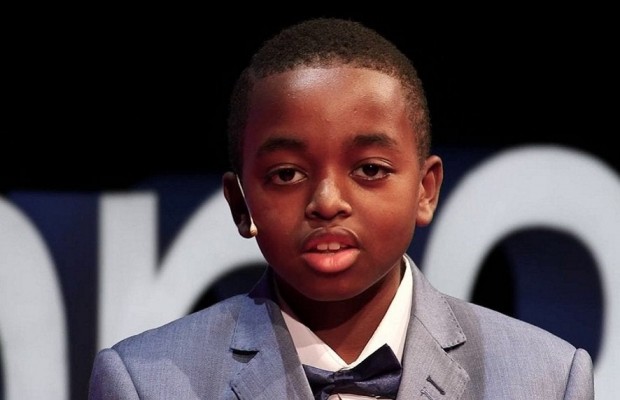 In a bid to enable children in crisis-ridden northeast get access to quality education like himself, Joshua Beckford, listed among the 30 most remarkable people in the world with autism  that have impacted the society is in Nigeria on advocacy to raise funds to build an ultra-modern secondary school in Tafan Community and its eight satellite villages  in Kaduna state where about 350 children have missed school since 2011.
---
Beckford also launched a book, "Beyond Limits," coauthored with his father, Knox Daniel, chronicling his lifetime at the University of Lagos.
Judith Irenoa reports Beckford's involvement with the school classrooms reconstruction project was a direct response to the formed partnership between Boys Mentoring Advocacy Network (BMAN) and Fantsuam Foundation in the wake of the escalated cycle of violence that befell the southern Kaduna communities in 2011 that was eventually brought under control but ensured that at least 350 children in Tafan and its eight satellite villages have irregular access to the nearest school, thereby leading to a significant loss of quality education for the children.
Support ambassador for BMAN's Low Income Families Education (LIFE), Beckford, said the project will help create a better future for the children in the low-income families and challenged every Nigerian kid to have a dream and live the dream.
The Deputy Governor, Kaduna State, Dr. Hadiza Balarabe lauded the positive impact the project would have on the lives and general wellbeing of the people of Tafan and surrounding villages and said that the Kaduna State government will be committed and supportive to the success of the project.
In his contribution, the Lagos State Governor, Babajide Sanwo-Olu who was represented by the Commissioner for Youth and Social Development, Lagos State, Olusegun Dawodu who lauded the BMAN initiative used the opportunity to assure the state governments commitment to invest heavily in education.
Joshua Beckford who is on the autism is the youngest person to ever complete a course in philosophy and history at the Oxford University (OLP) online platform at the age of 6. Joshua who is recognized globally in over 120 countries and has received over 14 national awards believes no barrier whatsoever is valid enough to keep children from reaching their potentials.
The book 'beyond limits' chronicles the life and challenges of Joshua Beckford who in on the autistic spectrum. The book will also be launched at the UK parliament in November and funds realized from it will the channelled into the building the ultramodern secondary school in Tafan.