OMAWUMI To Launch 2nd Album In April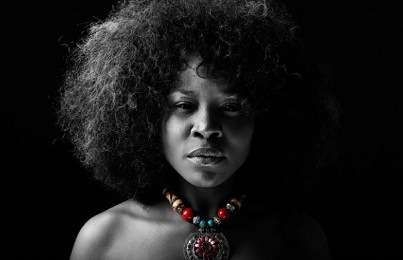 Three years after she debuted with her album, "Wonder Woman", Nigerian talented female artistes, Omawumi Megbele is staging a concert for her new album titled 'The Lasso of Truth'. The concert is scheduled to take place at Oriental Hotels in Lagos on April 7, 2013.
Having supported lots of other Nigerian artistes, Omawumi is now ready to take the center stage and deliver one of the most incredible album concerts of the year.
Speaking about the concert, Omawumi said it's an opportunity for her fans and well-wishers to enjoy her music without any restriction. "Most times when I perform at gigs, I always stick to time to give space for other performers but with my concert tagged 'THE LASSO OF TRUTH', I intend to show my true colour as a great performer and a great entertainer". The popular songstress disclosed the development during the week, stating: 'My album will be out in a matter of weeks and it will be titled, Lasso of Truth and before you ask what it means. My last album was titled 'Wonder Woman" and in the story about her, she has a lasso with which she whips and forces victims to tell the truth', she disclosed.
The award-winning vocalist who revealed she is working with Flytime Promotions on the concert said there will be something spectacular about the concert that will make it different from others. "I know that Omawumi has always been different. Coupled with the fact that I'm working with the best promoter around, Flytime Promotions, People should just expect anything. This concert has been in the works for a long time now. I kept putting it off because of my work load. There are concepts I came up with in my head when I record my songs but I can't execute for lack of time on other peoples gigs. My musical arrangements are always different and interesting. This is the time to showcase all that"
Aside the Lagos concert, Omawumi has plans to take it to other African countries. "The original plan was to take it across Africa starting from five other locations in Nigeria but I have two major campaigns that will flag off about the same time so I had to put that on hold".
Omawumi's concert has been staged and organised to leave people breathless.
Wonder Woman is a fictional female 'super hero' character developed by DC Comics, and it will be recalled that Omawumi used the character to develop a theme for her critically-acclaimed debut album in 2009.