Gernot Rohr named among the top five legendary players who played for Ligue 1 club, Bordeaux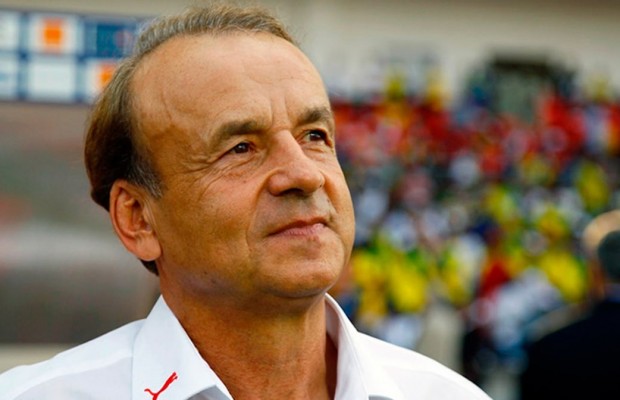 Super Eagles coach, Gernot Rohr, has been named among the top five legendary players who played for Ligue 1 club, Bordeaux, by French journalist Julien Bee.
.
Rohr holds the record for the players with the highest number of appearances for Bordeaux in the French Ligue 1 over the past 50 years, with 352 appearances, before calling it quits in 1989.
.
In an interview on the club's website, Girondins4Ever, the journalist explained why he felt Rohr deserved to be named among the top players to have ever worn the club's jersey.
.
"Gernot Rohr is three times French champion: 1984, 1985, and 1987. He played 430 matches for Bordeaux, also two French Cups (1986 and 1987) and obviously a semi-final Champions Cup, with a defeat in the second leg against Juventus," Bee said.
.
"Bordeaux won 2-0 but lost in the second leg 3-0. This team, at the time, was one of the best in Europe, and there were players within it, which were quite significant.
. "Gernot arrived at the end of the 70s. Even if I decided not to talk about the aftermath, Gernot was also a sports director, coach twice, and notably in the second division when Bordeaux was demoted.
.
"It must be said, he is an important personality of the club, even today. Even if he is the Nigeria coach, he still has ties with Girondins, always that little belonging.
.
"He is an essential player, an essential personality in the Girondins de Bordeaux universe. For me, it was not possible not to place him in this Top 5, even if statistically, and in terms of the prize list, it is rather not bad. It is even better in the title than my number one.
.
The Nigeria coach was ranked fifth behind Alain Giresse, Edouard Kargu, Ulrich Ramé and René Gallice.