Ogun APC Receives Defected Lawmakers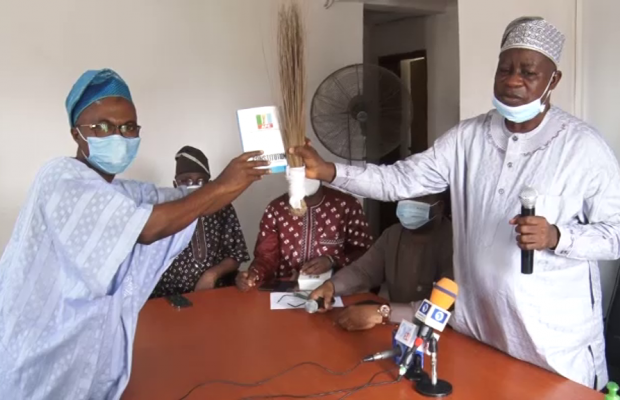 The All Progressives Congress (APC) Caretaker Committee in Ogun on Wednesday received five out of the seven lawmakers who recently defected from the Allied People's Movement (APM) to the APC at the party secretariat in Abeokuta. 
Leading the defectors to the party secretariat, the Speaker, Ogun State House of Assembly, Olakunle Oluomo congratulated the party for the achievement recorded. 
Oluomo explained that the party had 15 members from the beginning of the present administration,  saying that the party could now boost of 22 members out of the 26 member assembly. 
The speaker added that the new members had been cooperating with the state government despite being an opposition party, saying their support had assisted in the development of the state. 
In his response, the state APC Caretaker Chairman, Yemi Sanusi welcomed the decampees,  appealing to them to play the game according to the constitution of the party. 
Sanusi added that the party would send messages towards and local governments that everyone must be welcomed. 
Correspondent John Felix reports that the party chairman thereafter presented the symbol of the party including the constitution to the new members.