Thugs Disrupt NLC Peaceful Protest in Kaduna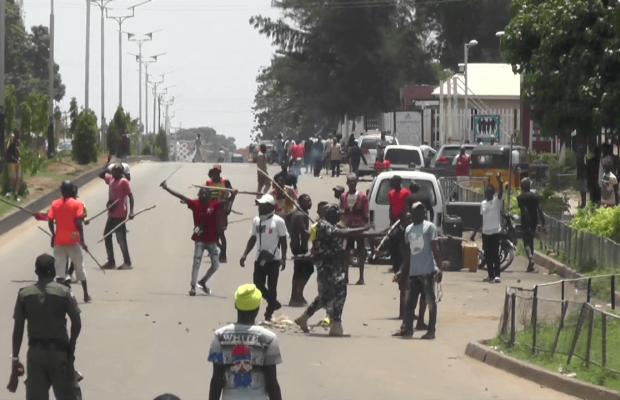 As the Nigerian Labour congress continues with its industrial action in Kaduna, the protest which started peacefully later turn violent as some thugs disrupted the protest.
Our correspondent Bosan Yakusak who monitored the protest said the thugs came in groups at about 12:15 pm carrying sticks and stones, chasing and stoning NLC members at NEPA roundabout in the heart of the state while the police stood and did little or nothing to stop the violent attack.
Speaking with journalist, comrade Ayuba Waba said they had intelligent information that thugs were going to attack them and he quickly reported to all the appropriate authorities.
It will be recalled that the NLC had issued a statement saying it will carry a five-day industrial action in Kaduna which started yesterday, as at today all commercial activities in the state have crumbled including, electricity, water, banks, school, airport and rail stations are also shut down.