Ondo: Tambuwal Blames Jonathan for Not Restructuring Nigeria Before Leaving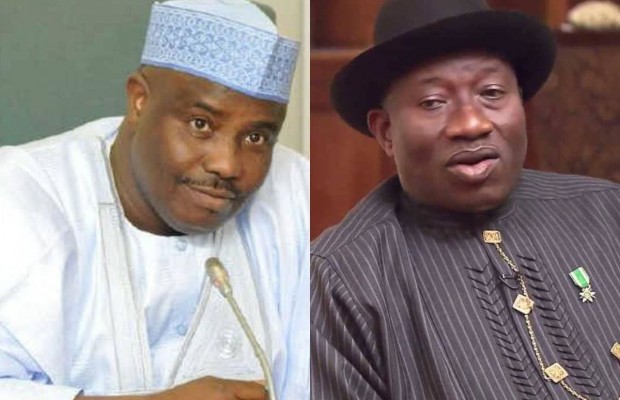 Presidential Aspirant of PDP and Sokoto state governor, Aminu Tambuwal has said if former President Goodluck Jonathan had assented to the Constitution amendment it would have addressed some of the issues facing the country.
Tambuwal said this today when he met with delegates and leadership of PDP in Ondo State at the party secretariat in Akure, the state capital.
The PDP presidential aspirant says he understands the debate about restructuring, federalism, and the debate about devolution of power.
Alhaji Tambuwal said he was neither too old nor too young to rule and explained that despite the scarcity of resources, he had been paying Sokoto State workers' salaries as and when due coupled with the execution of meaningful projects across the state.
He emphasizes that Nigeria needs a president that can engage and speak to Nigerians directly and feel what they are passing through not through a third party or spokespersons.
Earlier, the PDP state's chairman, Alhaji Fatai Adams said Tambuwal remained one of the best governors in the history of the country and deserved the higher position.