NEMA Lauds Traffic Agencies for Tackling Lagos/Ibadan Express Gridlock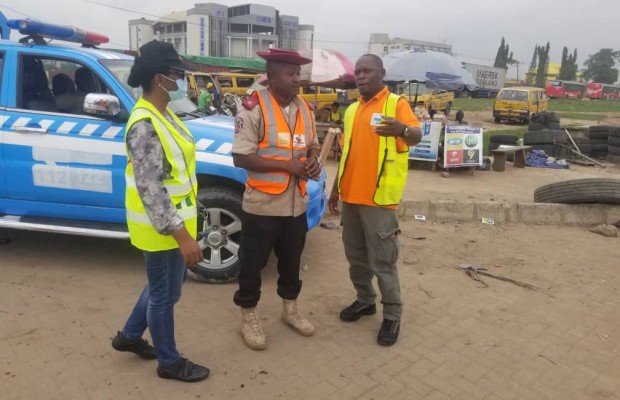 NEMA has expressed profound gratitude for the support given in resolving the traffic challenges being experienced during this festive period within Lagos State and Lagos - Ibadan Corridor.
The assistance given with the deployment of various agencies of the Governments of Lagos and Ogun State greatly mitigated the adverse effects that could have been caused if the intervention was not done.
The Director-General of NEMA, Alh. Mustapha Habib Ahmed expressed his gratitude for the intervention which has facilitated free flow of traffic that will enhance the safety of travelling publics in and out of Lagos State.
He was full of Praises for the partnership and synergy between the State agencies and NEMA always. He further craved for more collaboration and information sharing to make disaster risk reduction strategy entrenched in our daily lives.
The Director-General has directed NEMA officials all over the country to keep an eye in collaboration with the Federal Road Safety Corps to ensure "Safe "Eid-El-Kabir Celebrations" in assistance to FRSC. 
It would be recalled that NEMA and Lagos State Sector of the FRSC made appeal and concerns over the activities of people that caused serious gridlock along Lagos - Ibadan Corridor affecting parts of Lagos metropolis yesterday.
This morning, NEMA and FRSC observed that the situation of yesterday could be repeated and agreed that assistance of Lagos State Government was needed especially with suspension of ongoing road constructions in certain parts of the State.
The State marvelously came in with deployment of various Agencies including the Rapid Response Squad, Lagos State Task Force and Special Offence, Police Traffic Division, Lagos State Police Command in addition to Ogun State Waste Management Agency and Ogun State Traffic Compliance and Enforcement.
The FRSC rolled out all personnel with heavy-duty towing vehicles.
It is highly appreciated that we all served the best interests of Nigerians to have a safe Eid-El-Kabir celebration.