IPAC Requests Extension of INEC Timetable for Primaries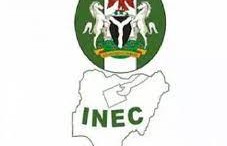 The Inter-Party Advisory Council (IPAC), has appealed to Independence National Electoral Commission (INEC) to extend the June 3 deadline for political parties' primaries for the 2023 General Elections to ensure hitch free elections. Chairman of IPAC, Yabagi Sani made the appeal during INEC / political parties meeting held at INEC headquarters in Abuja, Friday.
 He said that the demand for the adjustment of the timetable and schedule of activities for the 2023 general elections was adopted unanimously by the 18 registered political parties, as to enable the political parties to deliver the promises of having free and fair elections as they conclude their primaries.
 He urged INEC to consider the political parties' request as decision made in the best interest of the nation's democracy and specifically the smooth conduct of the 2023 general elections. Chairman of INEC, Prof. Mahmood Yakubu, reiterated that the June 3 deadline for political parties' primaries remains in effect.
 He, however, mentioned that the commission will look into the basics of requesting a little adjustment to the schedule of activities earlier released by the commission.
Recall that IPAC wrote a letter dated May 12, 2022, requesting an extension of political parties' primaries by two months.