'Ilana Omo Oodua' Demands Creation Yoruba Nation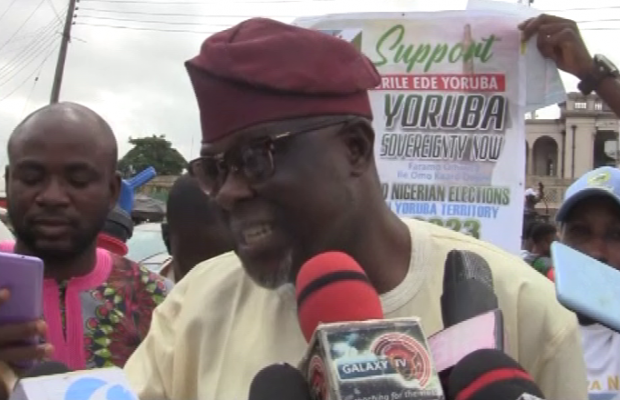 Leaders and members of Ilana Omo Oodua, an umbrella body for several socio-cultural groups in Yoruba land have demanded the creation of Yoruba nation.
The group on Saturday converged on Mapo hill in Ibadan despite the heavy presence of security men to registered their displeasure on the state of the nation.
Correspondent Kunle Ojo reports that the group decried the spate of killings, maiming, kidnapping and other social vices going on unchecked in Yoruba land stressing that the people of the region could no longer tolerate the level of injustice.
Some leaders of the group who spoke at the rally said the movement remain unstoppable adding that the agitation for the creation of Yoruba nation is on course and is achievable.
Members of other nationalities who spoke at the rally declared their support for the creation of the Yoruba nation as being championed by Ilana Omo Oodua under the leadership of Professor Banjo Akintoye.