FRSC Corp Marshall, Oyeyemi Decries Unprovoked Destruction of Command Headquarters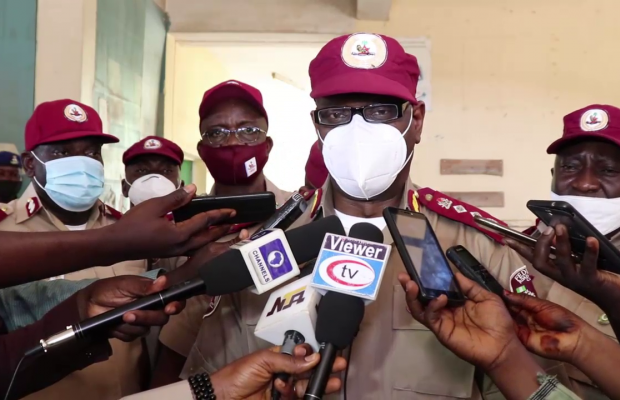 The Corp Marshall, Federal Roads Safety Corps (FRSC), Dr. Boboye Oyeyemi has decried the unwarranted and unprovoked destruction of state command headquarters, saying that such action has constituted a great set back on the functions of the command.
Oyeyemi who was in the state for on-the-spot assessment of the destruction wrought on the command headquarters called on residents to desist from destroying public and private properties adding that the telling effect will be felt by the generality of the populace.
The incident, according to the FRSC Boss has left the state government and private individuals to count their losses to which the FRSC State command was not spared.
While commending the government for its prompt response, Oyeyemi appealed for partnership by federal and state governments in order to rehabilitate the command office.
The Corps Marshall also said that plans to introduce number plates production plant in the state is underway for easy access by the motorists and other vehicle users across the globe.
He urged the state governments to compliment the effort by providing fortified office accommodation for the purpose.