Fayemi Harps on Security and Reward System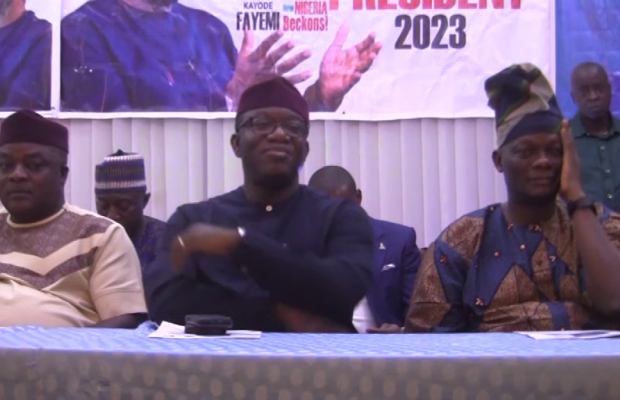 Following a series of ongoing consultations in a bid to clinch the Presidential ticket of the All Progressive Congress, Ekiti State Governor, Kayode Fayemi says the security and reward system in APC will be vital parts of his agenda if elected president.
 The Chairman of the Nigeria Governor's Forum while addressing delegates of the All Progressive Congress in Oyo State declared that he remains the most qualified aspirant capable of repositioning the nation back to the path of socio-economic prosperity.
 Fayemi declared that he has a big vision for Nigeria saying at this critical stage, the Country requires a leader with a passion for rapid socio-economic and political developments.
 The Ekiti State Governor promised to enact a comprehensive security architecture, address inequality, tackle unemployment as well as provide more jobs and a more decent living standard for all Nigerians.
 Other party Chieftains who spoke at the meeting described Fayemi as detribalized Nigerian, whose scorecard speaks volumes both within and outside the shore of the country.