ABJ-JUNE 14: NATIONAL ASSEMBLY: STRIKING PARLIAMENTARY WORKERS SUSPEND STRIKE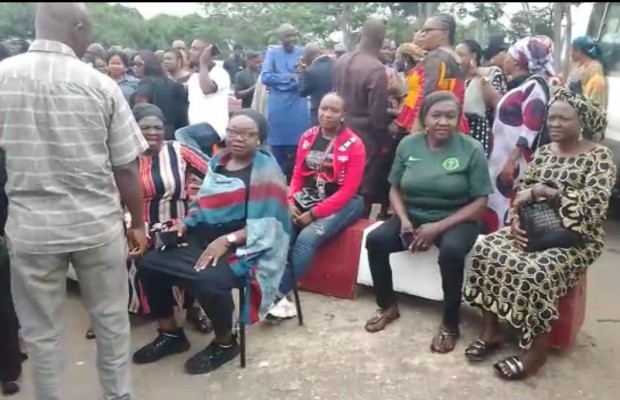 Parliamentary workers under the auspices of the Parliamentary Staff Association of Nigeria [PASAN] have suspended their one-week long strike ahead of reopening of the National Assembly for legislative business this Tuesday.
Galaxy's Godfrey Eshiemoghie reports that the Parliamentary workers agreed to suspend the strike after reaching an agreement with the National Assembly leadership to pay for June and July as part meeting their demands for payment of outstanding wages and allowances.
The National Assembly workers had last Monday shut down the premises of the legislature, blocking the main entrance and cutting water and power supplies to the buildings.
The Senate President and Chairman of the National Assembly, Senator Ahmad Lawan, had held a meeting with PASAN leadership last Friday in an attempt to convince the workers to call off their strike ahead of today's resumption of plenaries.
The lawmakers are resuming plenary after a series of resumption postponements over their parties' primary elections held to select candidates for the 2023 general elections.
The National Assembly Service Commission and the workers had on March 21, 2020, signed a Memorandum of Understanding on the payment on minimum wage particularly the arrears, for which the Federal government has purportedly released funds.