Yvonne Nelson speaks on pregnancy (photos)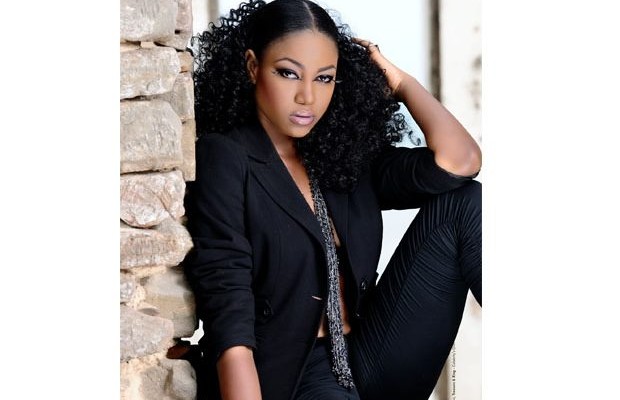 Following a recent verbal attack on her having a child out of wedlock, Popular Ghanaian actress Yvonne Nelson has decided to speak on the circumstances that surrounded her pregnancy which was earlier shrouded in secrecy.
Yvonne who refused to reveal the identity of the father revealed a man she was dating before meeting her baby daddy had proposed to her but with the condition that she move to London.
Speaking further, she said being a successful actress here in Africa, she realized there was nothing for her in London, hence her decision to leave the relationship and move on with her life.
She, however, revealed her current boyfriend who also happens to be the father of her child is yet to propose to her.
Speaking of how her mum who she described as a core traditionalist reacted to the news of her pregnancy, she said:
"My mum, she used to be so big on marriage, she was very traditional, marriage then baby, until I got pregnant, it's like everything changed, I guess your priority obviously changes to something else. She is now more concerned about the Baby".
"She doesn't pressure me anymore with marriage you know, like its not like I am engaged or married or anything, it's just that when it happens, it happens. As a woman, you cannot marry yourself."
Yvonne, however, conceded the society is somehow hard on women. She opined that if a woman meets a responsible man who makes her happy, and they both decide to have a child together, they should just go ahead and do it.
See her pregnancy shoots below: