Obiwon Wins 4 Awards At Nigerian Gospel Music Awards.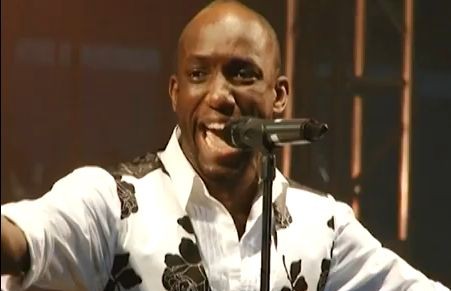 Nigerian Gospel singer, Obiora Obiwon was the most recognized artiste at the 2014 Nigerian Gospel Music Awards which held on Sunday, December 14, 2014 at NECA Events Centre in Ikeja, Lagos.
The event, hosted by Gospel music act, Segun Obe, saw Obiwon smiling home with 4 awards in the Best Collabo, Best Soul RnB, Worship Song of the Year and Album of the Year categories.
At the event, a minute of silence was observed for late gospel music star, Kefee who died in June 2014....
On his Facebook page, Obiwon wrote '#Shocked to win 4 awards last night at the 4th Annual Nigeria Gospel Music Awards. God is full of surprises. Glory to him alone, #BestCollab #Best RnB #WorshipSongOf TheYr #AlbumOf TheYr'.